Projects in de life science sector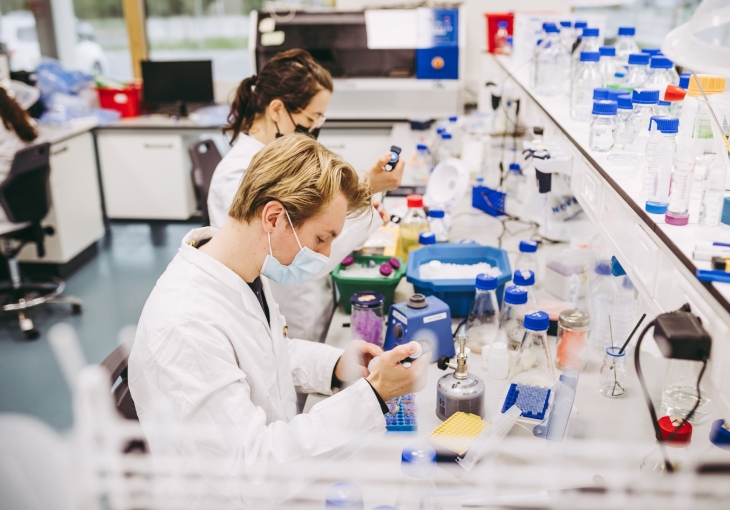 Curious about the ways in which tomorrow's world is being worked on within the health sector? In Groningen, companies, policymakers and talents are working together on the move from healing to healthy ageing.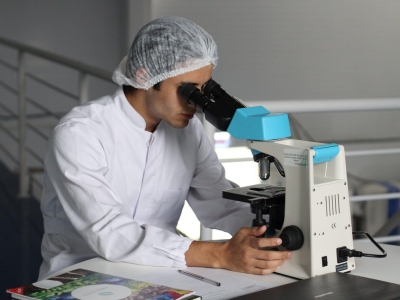 Shorter time-to-market for medicines
UMCG and ICON
How do you ensure that new medicines can reach the market faster and then quickly become available for everyone? By carrying out studies at a very early stage among hospital patients. In this way, test results and data for new medicines are available much earlier. Clinical Research Unit does precisely this, as part of a European project. UMCG and ICON built an office together at the Healthy Ageing Campus in Groningen.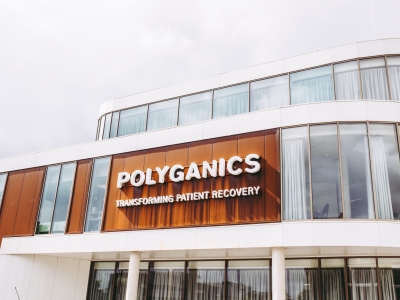 Brainbandage that prevents leaks
Polyganics
Unfortunately, leaks happen far too often after an operation. This can be fatal. Liqcoseal is a durable and effective brain bandage that prevents leaks and dissolves in the body. What's more, it's very easy to use. In cooperation with the chemistry company Symeres, Polyganics is investing whether the raw materials used in the bandage can also be produced in Groningen.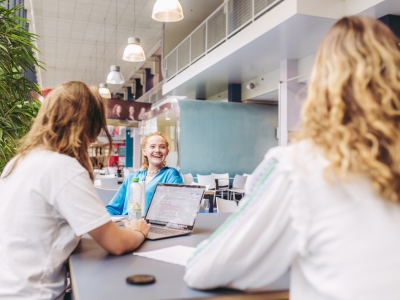 Combining healthcare, research, education and entrepreneurship
HTRIC
HTRIC, Health and Technology Research and Innovation Cluster, is committed to accelerating innovation by bringing together healthcare, research, education and entrepreneurship. HTRIC focuses on societal and clinical issues, breakthrough innovations and with their research they stimulate and improve quality of life and ensure more healthy years.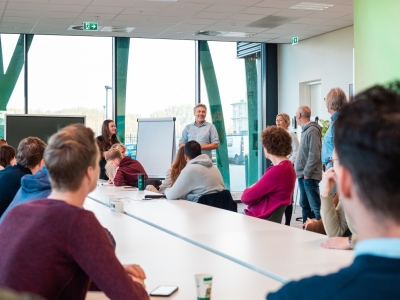 Personalised & Connected Health Ecosystem
PCH
The Personalised & Connected Health ecosystem is an open innovation network for health professionals, researchers, start-ups and businesses. This ecosystem brings together relevant parties to collaborate on projects, or discusses challenges and oppurtunities. The ecosytem facilitates th development of innovative digital products, connected devices and services that contribute to a personal environment. 
Health & digital
Digitalisation plays a big role in our goal of keeping people healthy for longer. Such as the use of Artificial Intelligence. Thanks to this digital development it is possible to develop a custom-mode artificial hip, leg or knee.
Klik hier voor meer voorbeelden